<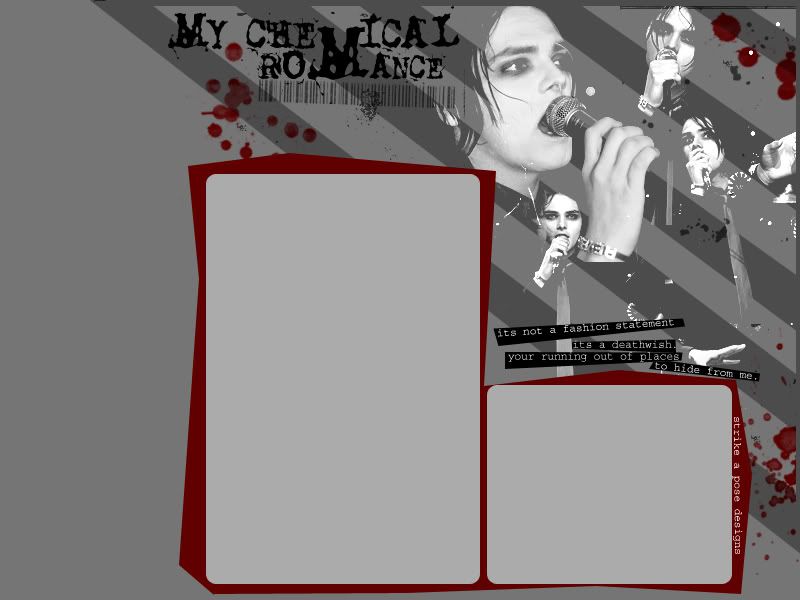 Saturday, August 27, 2005.


yesterday i went for job interview at Cargo complex accompanied by my mum for e post o' junior customer service...hot day...had to take visitor pass...let cisco officer check my bag b4 heading to e interview place...aarrgh!!!blood goes up!!!!!
den...met kak nim,abg shah along wif their family..der r my cousins,dad's elder bro at lil india station..i also spent a nite at their place...slept ard 3 plus..sleepy....
well..ard 12 plus..noon..i received a call frm dave e assistant manager of e carge company.NNR asking if i'm still keen wif the job..well i said "yes"...he asked me to some down on monday to sign an agreement...ermm...did i hear it correctly?does it min my jobless period is over????o my god!!!slow reaction frm me..hehe..overwhelmed!!!but den..bit dilema...on tuesday..on e other hand..i have an interview at TTSH...if i sign e agreement wif NNR..of wat use is TTSH interview?rite?but to play safe..i told dave dat i'l come down on tuesday..after i go 4 e interview...hehe... stil cnt believe..my long waitin r over...bike prac..wo lai la!!!hehehe..cant wait to tel slim..he's sleeping now...wrk nite shift yesterday..k wish me trilions luck guys!!!muaaks!!!!

Lovin u makes me being true 2myself5:28 PM

.

wassup...i've uploaded new pics under my Pictures..do browse tru...

Lovin u makes me being true 2myself4:07 AM

.
Lovin u makes me being true 2myself3:51 AM

.
Lovin u makes me being true 2myself3:28 AM


WAts my name?nt important
i'M 20 dis yr on 19/2/85-leaving my Teen Yrs sOon
Sch?:Xinghua Pri Sch,PunggOL PRi,Serangoon Garden Technical,ITe COllege Central(MAcPherson)
Have an unpredictable temper(anger-management)



I'm not single..
AttaChed on 14.4.04
a poor guy has gone into my clutches,khekhe..
Going to 21 mths dis 14th Jan 06 wif SLim Totti..
Veri much in love wif him



Gettin Pampered
GetTing Lil Gifts frm my b:SaLimie
Seeking Attention,utmosT Attention frm Him
Always Improving my attiTude For Him n Us
Writing Endless Poems Dat is InspiREd bY Him
Making pPL Ard me Laughing at my Bloopers n Funny Attitude
I luv Animals n hv 2 pet Cats dat Constantly lite up my days(Boboy n GurGirl)



TO stay bubbly n Excited Bout Making My JOurney wif Him By My Side
To Settle Down n hv an everLAstin Marriage n hv my Juniors..hehe..
TO get A perM job Soon
hope To have a wonderful n memorable class Reunion chalet on 20-1-06
Wish TO Celebrate my 21st bday wif my b,frens,cousins n family
Hopefully NO one Forgets My Bday
I want Presents!!lots o' DEM!!
Watch
levi's skirt/pants
new wallet(or shud i call it purse)
a silver/white goldpendant wif my name on it
a keychain wif my lover n my pic on it
Sunglasses
SLing/HandBag
Finally to look extremely gd on my bday



Thursday, May 27, 2004
Saturday, July 17, 2004
Wednesday, July 21, 2004
Wednesday, August 11, 2004
Friday, August 13, 2004
Monday, August 16, 2004
Tuesday, August 17, 2004
Friday, August 20, 2004
Thursday, September 23, 2004
Thursday, September 30, 2004
Friday, October 15, 2004
Wednesday, January 05, 2005
Tuesday, January 11, 2005
Thursday, January 13, 2005
Friday, January 14, 2005
Wednesday, January 26, 2005
Thursday, January 27, 2005
Friday, January 28, 2005
Wednesday, February 16, 2005
Wednesday, March 16, 2005
Thursday, April 28, 2005
Friday, May 13, 2005
Sunday, June 26, 2005
Friday, July 22, 2005
Monday, July 25, 2005
Wednesday, July 27, 2005
Tuesday, August 02, 2005
Tuesday, August 09, 2005
Thursday, August 11, 2005
Saturday, August 20, 2005
Monday, August 22, 2005
Saturday, August 27, 2005
Friday, September 02, 2005
Saturday, September 03, 2005
Monday, September 05, 2005
Friday, September 23, 2005
Tuesday, October 04, 2005
Friday, October 21, 2005
Saturday, October 22, 2005
Sunday, October 23, 2005
Thursday, October 27, 2005
Thursday, November 10, 2005
Saturday, November 12, 2005
Wednesday, November 23, 2005
Saturday, December 03, 2005
Friday, December 09, 2005
Saturday, December 10, 2005
Monday, December 12, 2005
Thursday, December 22, 2005
Friday, December 23, 2005
Thursday, December 29, 2005
Monday, January 02, 2006
Tuesday, January 03, 2006
Thursday, January 05, 2006
Tuesday, January 10, 2006
Wednesday, January 11, 2006





*Salimie* | *Isaac* | *Taufik* | *Aden* | *Shaiful* | *Yann*




strikeapose | makemesmile* | blogger | blogskins | myshoutbox | *Friendster*

-Enter the world of Gossip Gal-



Check dis out!

Shout it out!





- are u done? -